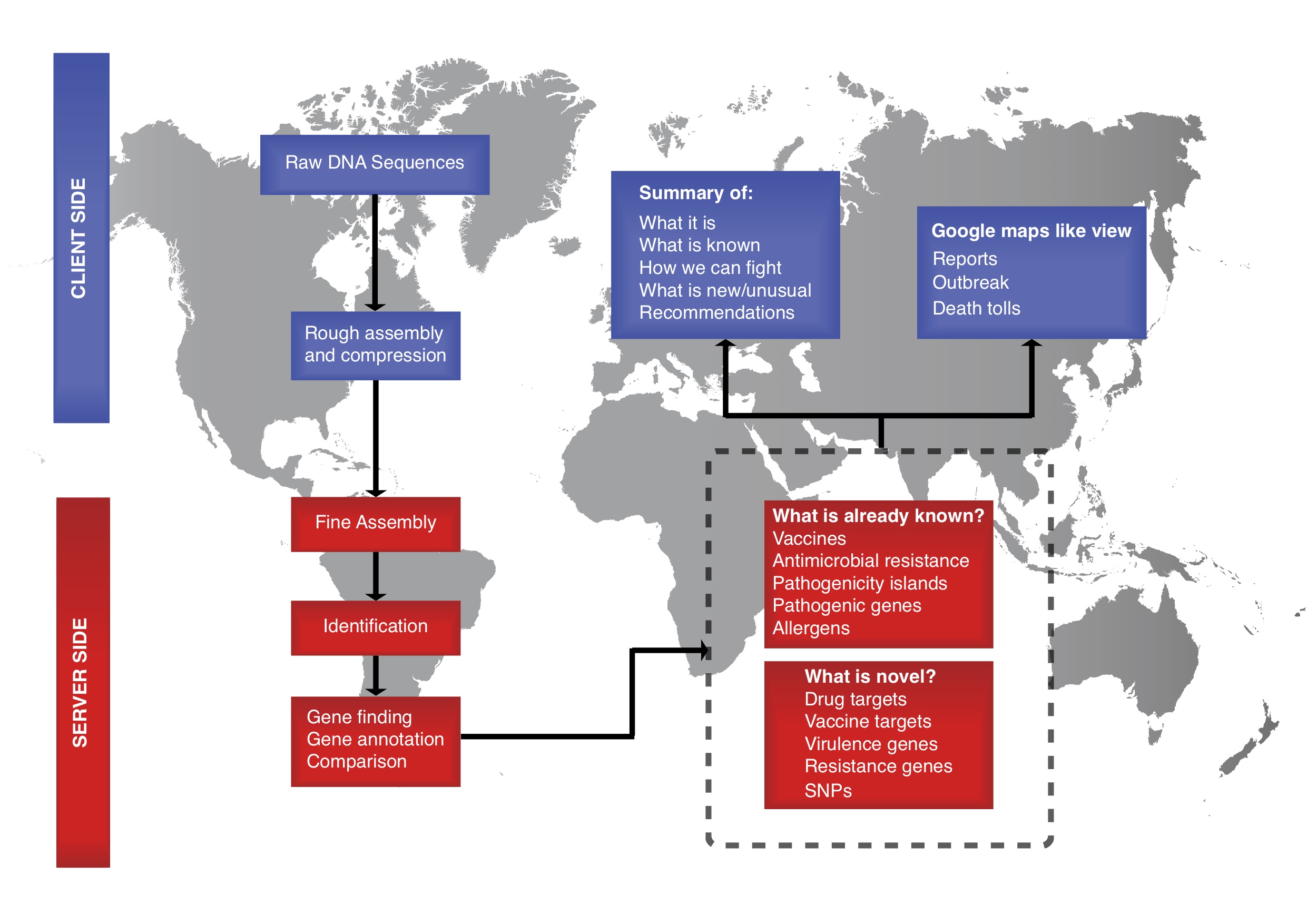 Welcome to the Center for Genomic Epidemiology
The use of sequencing technologies is currently transforming almost every aspect of biological science. In relation to infectious diseases, the advances are rapidly changing our scientific discoveries, as well as diagnostic and outbreak investigations. The ability to analyze sequencing data and take advantage of the rapid progress, is however, not equally distributed between institutions and countries.
The aim of the Center for Genomic Epidemiology (CGE) is to provide access to bioinformatics resources also for those with limited experience and thereby allow all countries, institutions and individuals to take advantage of the novel sequencing technologies. Doing so, we hope to facilitate more open data sharing around the world and provide more equal opportunities for all.
CGE is entirely non-commercial and operates a number of free online bioinformatics services. Funding is provided as core funding from the Technical University of Denmark (DTU) and from a range of public and private sources as listed below.
If you want to read more about us and our research activities, please visit the Global Surveillance website.
News